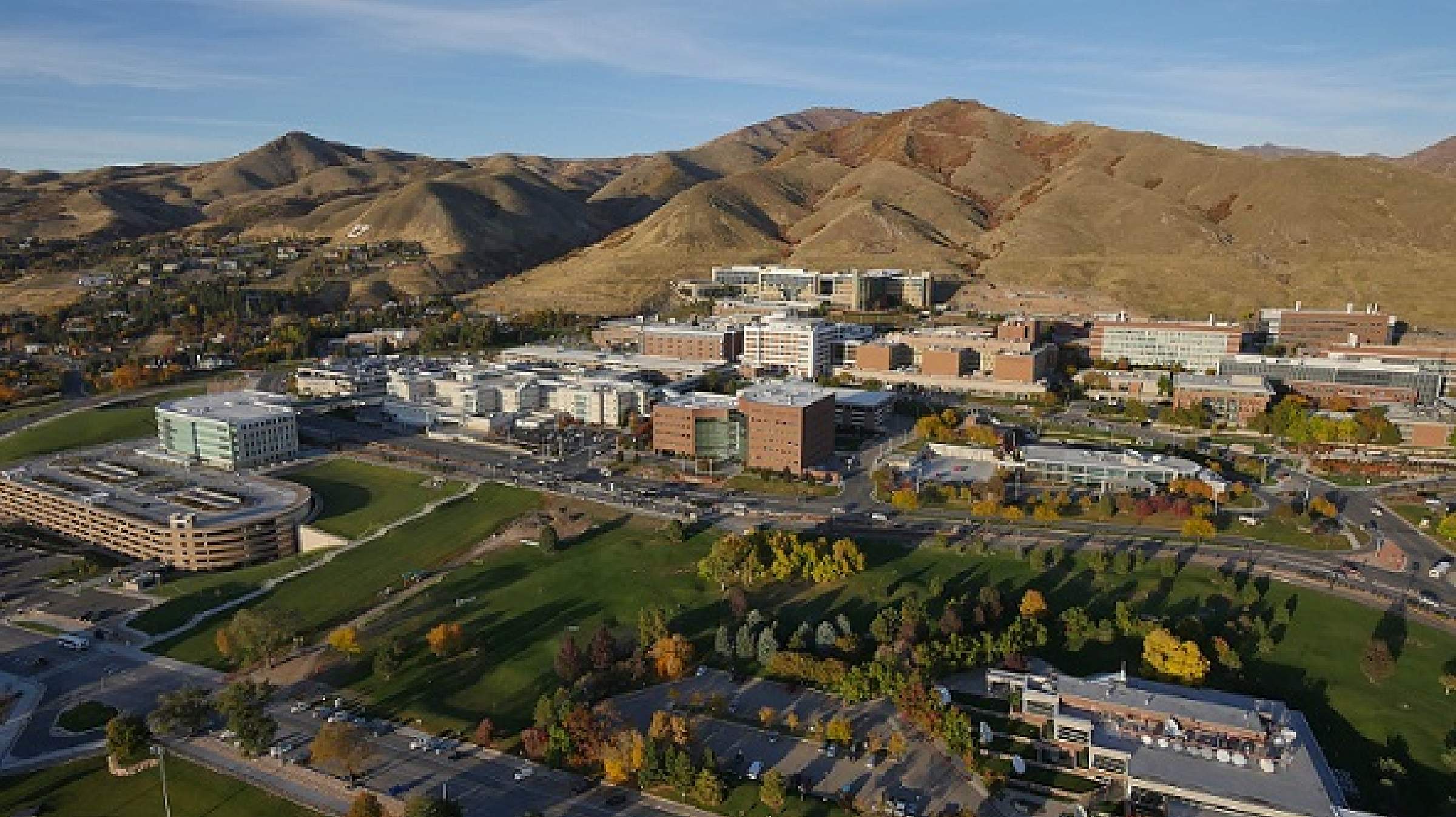 The University of Utah School of Medicine was founded in 1905 as a two-year medical school and transitioned to a four-year, medical-degree-granting institution in 1941. The school of medicine is located on the upper campus of the University of Utah in Salt Lake City, Utah. It serves as the only MD-granting institution in the state of Utah and as the only academic medical center in the Mountain West.
Medical Education Mission Statement
The University of Utah Spencer Fox Eccles School of Medicine serves all people and communities of Utah and the Mountain West by intentionally supporting and improving individual and community health outcomes and quality of life. This is achieved through excellence in equitable patient care, education, and research by:
Purposefully educating physicians, scientists, and health care professionals to ensure compassionate, equitable, patient-centered care to all, prioritizing communities of greatest need.
Serving rural and underserved communities by prioritizing and acting to address social determinants of health to eliminate structures and practices that lead to health disparities among all people.
Engaging in scholarly research to advance knowledge, innovation, well-being, and health equity for all people.
Fostering a culture of belonging, anti-racism, and anti-discrimination through strategic recruitment, retention, and recognition of efforts among students, trainees, staff, faculty, and community partners.
Vision of the University of Utah
The "One U" vision of the University of Utah is to work together to solve big problems in society and to optimize our campus resources to create an exceptional educational experience for our learners."
Vision of the School of Medicine
To create an exceptional learning experience for our students to promote their development into competent and caring professionals. To achieve our vision of exceptional learning, we value:
Relationships built on trust and mutual respect;
Talents and ability of each member of the learning community to contribute according to their talents;
Responsibility of each member of the community to one another;
Accountability towards professional standards of attitudes and behavior;
and Respect for diversity of perspectives and the inclusive spirit of teamwork
What Is the LCME?
The US Department of Education recognizes the Liaison Committee on Medical Education (LCME) as the accrediting body for programs of medical education in the United States and Canada. The Association of American Medical Colleges (AAMC) and the Council on Medical Education of the American Medical Association (AMA) are jointly represented on the LCME.
Why Is the LCME Important?
LCME accreditation is required in most states for licensing graduates and receiving federal financial aid. Only graduates of LCME-accredited schools are eligible for residency programs accredited by the Accreditation Council for Graduate Medical Education (ACGME) purposes.
University of Utah School of Medicine & LCME Accreditation
The University of Utah School of Medicine (UUSOM) has adopted the attitude of "always ready" for accreditation and has engaged in continuous process improvement with LCME standards and elements. Since late 2014, UUSOM has designated teams to continuously monitor these standards and elements, through the ART (Accreditation Readiness Team) and DART (Dean's Accreditation Readiness Team. The full site visit will occur in March 2020.
Questions?
Please contact our Manager of Governance & Accreditation, Kristin Randall
kristin.randall@hsc.utah.edu 801-581-2236
You can help the School of Medicine continue to progress with even a small contribution.