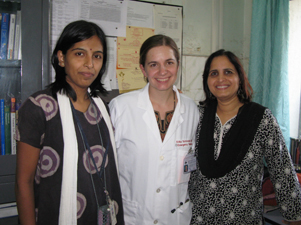 Dr. Peter Taillac has developed a partnership between Rajiv Gandhi University and the University of Utah Division of Emergency Medicine that trains primary care physicians stationed in rural India in the basics of Emergency Care. The course was developed to meet the needs of acutely ill patients presenting to clinics in rural India where little to no resources exist to provide resources for critically ill and traumatically injured patients. Goals of training are to teach physicians to recognize critical illness and injury, stabilization and initiation of transfer to higher level of care facilities. This program continues to expand, there exist many opportunities for residents and potential fellows to become involved and the Indian Government has expressed interest in further development in other locales across the country due to its success.
MESSAGE FROM THE PROGRAM DIRECTORS
Only a few years ago, the presence of an emergency medicine residency in Utah was still just a dream. In 2005 that dream became a reality, and in June of 2008 we graduated our first class of emergency medicine residents.
Learn More