We are excited to introduce the new mission-driven, medical doctor program (MD Program). The people-first curriculum emphasizes community, relationships, and collaboration.
The program is organized into three phases and focuses on five content pillars: 
foundational sciences 

clinical sciences 

health systems sciences 

health humanities sciences 

professional identity formation 
The incoming class of 2023 will be the first to go through the program.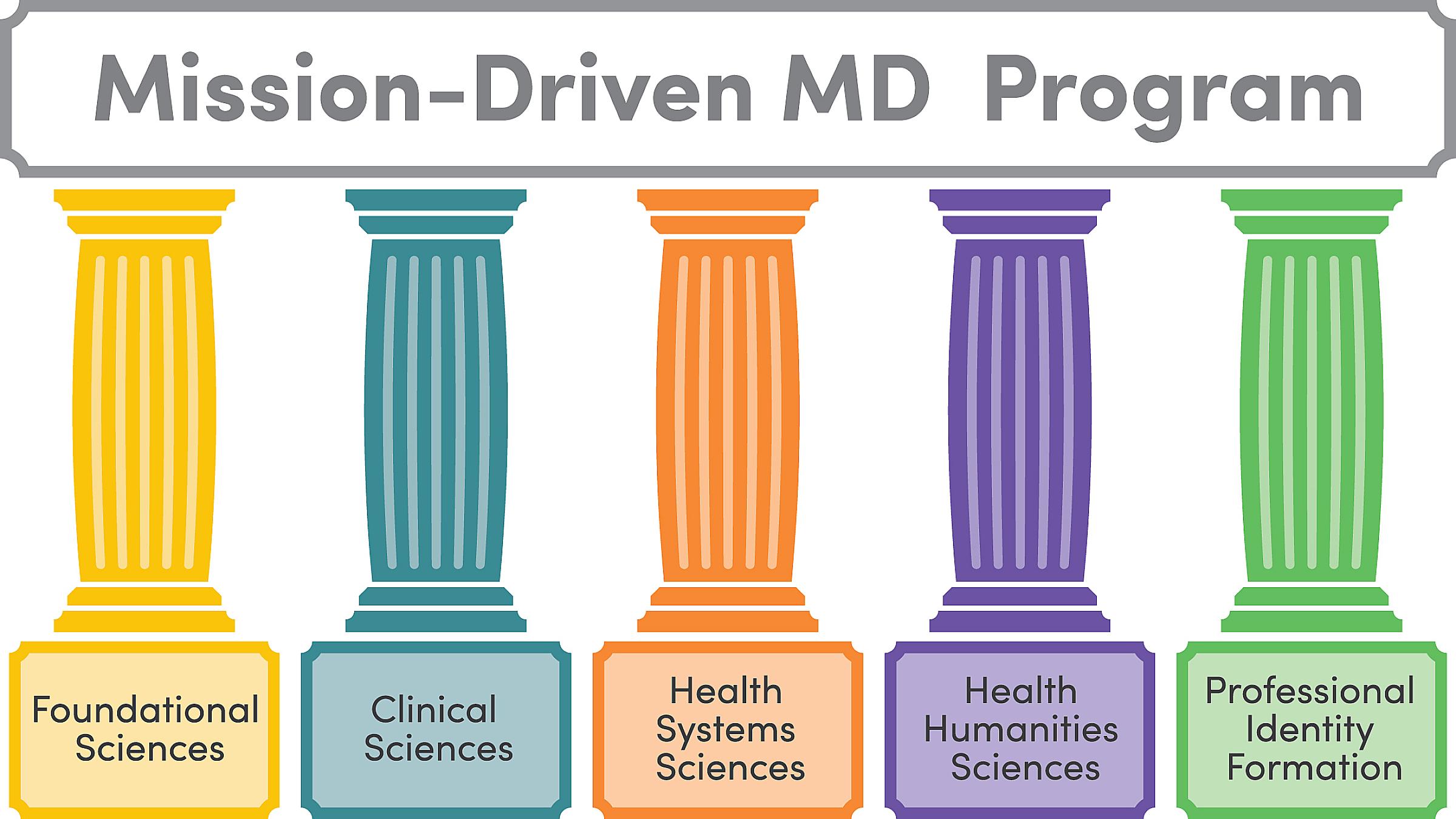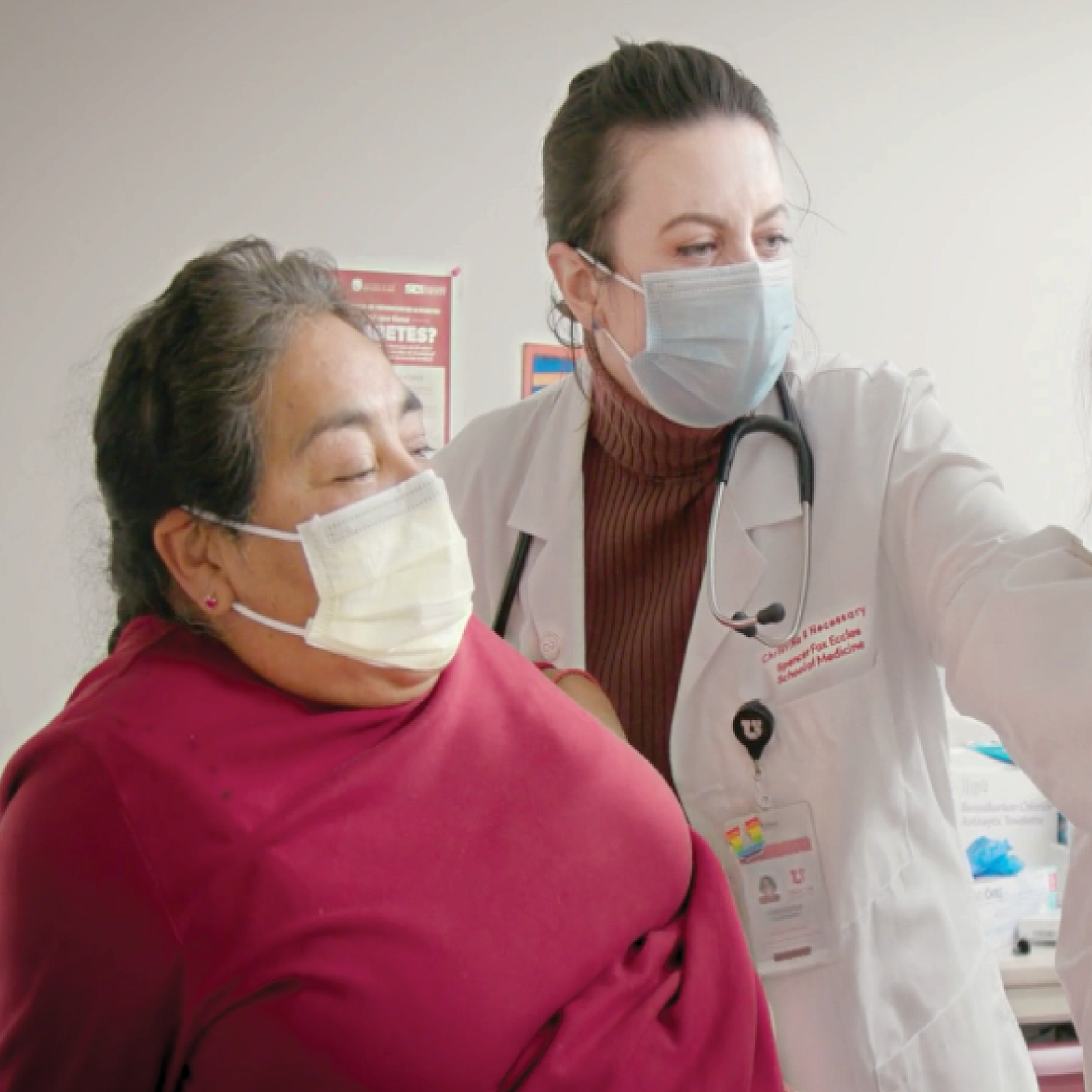 Houses:  In year one, students will be put into one of six houses. Students will spend all four years in their House, collaborating and building strong relationships with students, faculty, and community health workers. 
Student-Led Clinics: Clinical work begins in year one. Students will spend one to two half days per week in student-led clinics. As students' skills grow, they will assume more complex roles.
Essentials Courses: Learning of foundational sciences is organized into organ-system courses. Problem-based learning is practiced throughout, and students will learn based on patient cases.
Doctoring Courses: Learning clinical sciences (diagnostics, patient history, conducting a physical, etc.) is aligned with essentials courses and occurs within houses in the classroom and student-led clinics.
SCoPE (Skills, Community, and Professional Exploration) is a six-week intro course every new MD student will be enrolled in. Students will learn basic clinical skills, how to talk to patients, and where to go for help during the next four years. 
Longitudinal Integrated Clerkships:  Longitudinal Integrated Clerkships (LICs) are similar to block rotations but allow students to experience a larger scope of specialties. Students will care for patients, build relationships with preceptors/evaluators, and obtain clinical competencies across many disciplines. 
Team-Based Learning: Students will use team-based learning three to four times monthly. This will enhance the learning and retention of core sciences.
Note: Houses, student-led clinics and doctoring courses will continue.
Phase Three (Years Three-Four)
Advanced Integrated Science Selectives:  To prepare for residency, students must take at least two Advanced Integrated Science Selectives. These selectives provide in-depth education on specific interests and practices. Various selectives will be provided to meet students' diverse career interests. 
Student-Led Councils: Councils organize advanced learning opportunities for students to grow their knowledge/skills. Council activities will serve interests like research, advocacy, and population health. Councils help take service learning beyond classrooms and student-led clinics. They help students grow in the areas that interest them most.
Note: Houses, student-led clinics, and doctoring courses will continue. 
To build compassionate and competent physicians, six roles will guide student learning and professional identity formation (PIF).
Clinician

Collaborator

Health Advocate

Scientist

Seeker

Communicator
These roles help organize the competencies expected of graduates.
Formative and summative assessments will be used throughout all four years. Formative assessments occur during learning to help identify gaps in knowledge and build a growth mindset. Summative assessments are score-based and provide evidence of competence and achievement.
Medical Education Mission Statement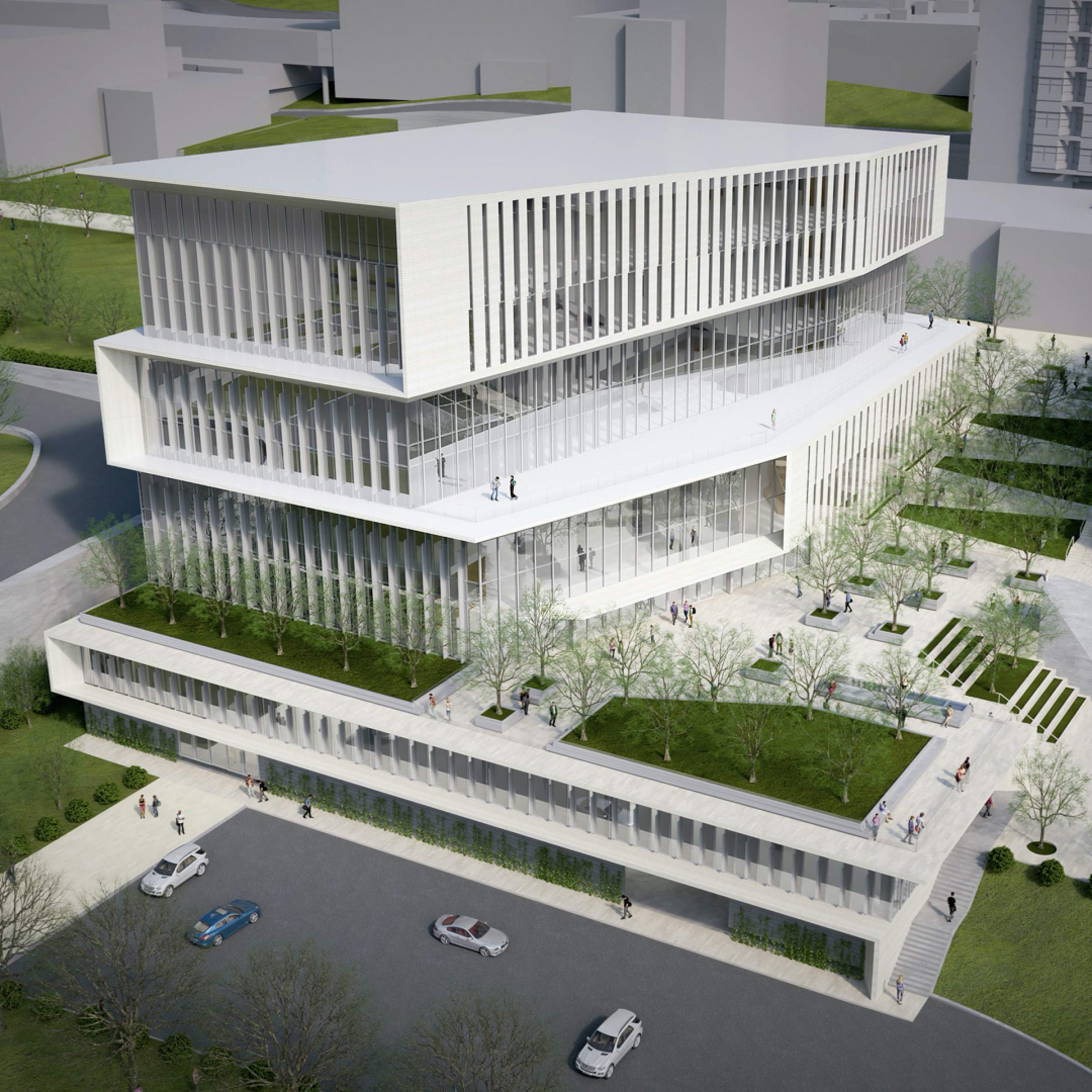 The University of Utah Spencer Fox Eccles School of Medicine serves all people and communities of Utah and the Intermountain West by intentionally supporting and improving individual and community health outcomes and quality of life. This is achieved through excellence in equitable patient care, education, and research by:
Purposefully educating scientists and health care professionals to ensure compassionate, equitable, patient-centered care to all, prioritizing communities of greatest need.

Serving rural and underserved communities by prioritizing and acting to address social determinants of health to eliminate structures and practices that lead to health disparities among all people.

Engaging in scholarly research to advance knowledge, innovation, well-being, and health equity for all people.

Fostering a culture of belonging, anti-racism, and anti-discrimination through strategic recruitment, retention, and recognition of efforts among students, trainees, staff, faculty, and community partners.